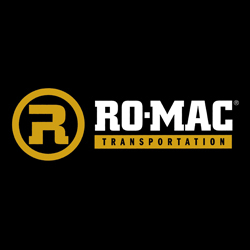 Logistics Assistant
Sorry, this job has expired.
Kansas City, MO
Ro-Mac Transportation is hiring a Logistics Assistant to assist with internal office work.

Training will be provided on the job; no prior dispatching experience is required.

We have been in business for over 29 years, providing transportation needs to a number of manufacturers, fabricators and equipment companies.

Our company is built on a solid foundation of a supportive work environment, communication and teamwork. We offer a laid-back atmosphere and weekly pay.

As a Logistics Assistant you will:
• Take customer shipment requests and find a suitable means of transportation.
• Help answer customers about shipments, i.e. shipment locations and costs of shipments.
• Answer incoming phone calls, as well as make outgoing calls.
• Make daily check in calls to drivers to get updates on their location and provide that information to our customers.

Requirements:
• Must have working knowledge of Microsoft Office.
• Minimum typing speed of 50 WPM.
• Good communication and customer service skills.

Apply today by sending us a copy of your resume as well as a summary of yourself and your goals.

We are an Equal Opportunity Employer and all qualified applicants will receive consideration for employment without regard to race, religion, color, sex, gender, age, national origin, veteran status, military status, disability, gender identity, sexual orientation, genetic information, or any other characteristic protected by law.
16152